Featured Collections
Bull
Lower Step-thru, Higher Value
Dive into the world of seamless mounting with the EMOJO BULL's uniquely low step-through design. It's a trike that doesn't compromise, offering great value in every pedal and turn.
Rated/Peak power
500w/900w
Brake Type
Mechnical Disc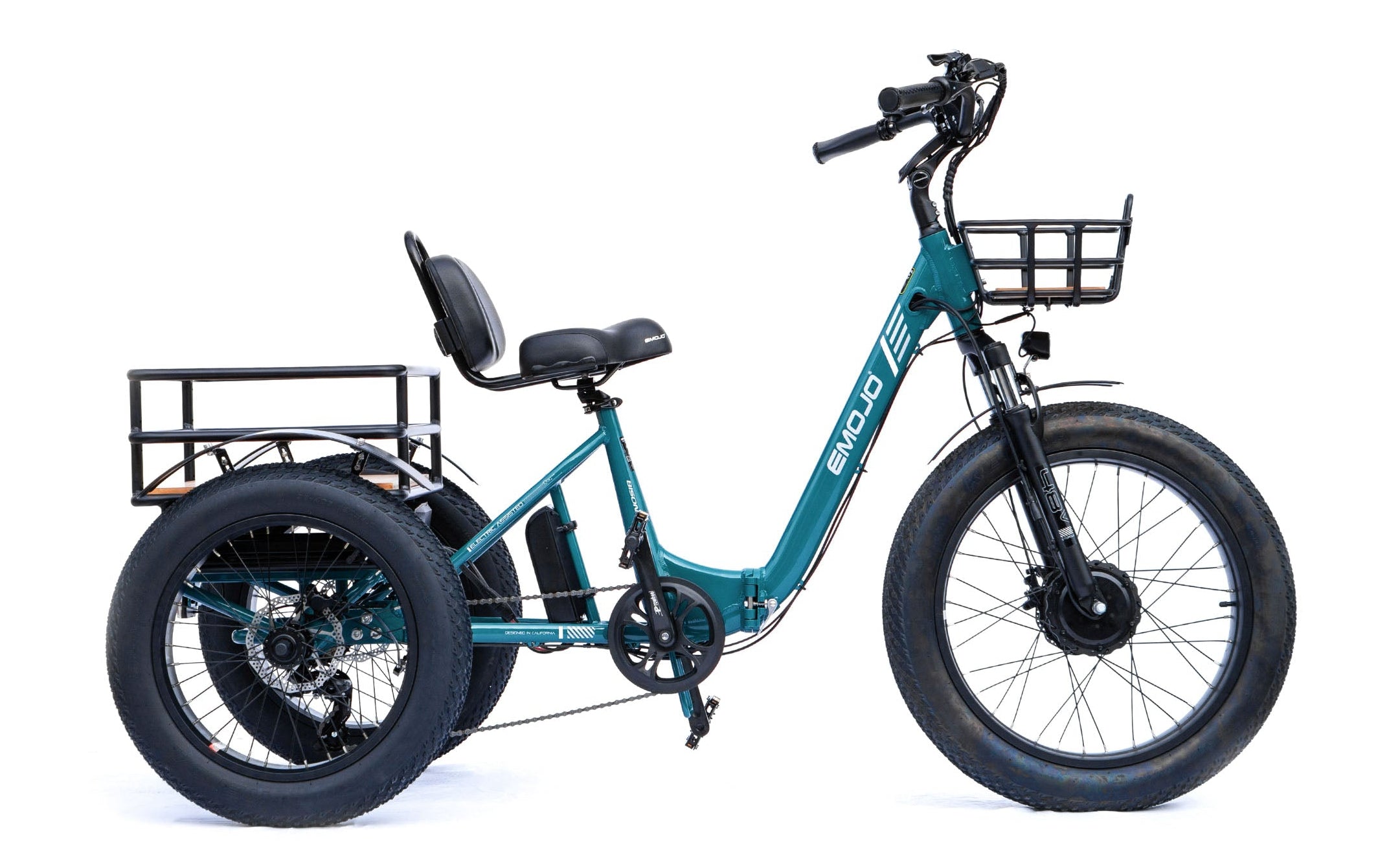 Bison Pro
Climb Higher, Go Farther
Unlock new horizons with the power and endurance of the Emojo Bison Pro electric trike. With its foldable feature, convenience meets performance, ensuring you conquer every journey with ease.
Rated/Peak Power
750w/1200w
Brake Type
Hydraulic Disc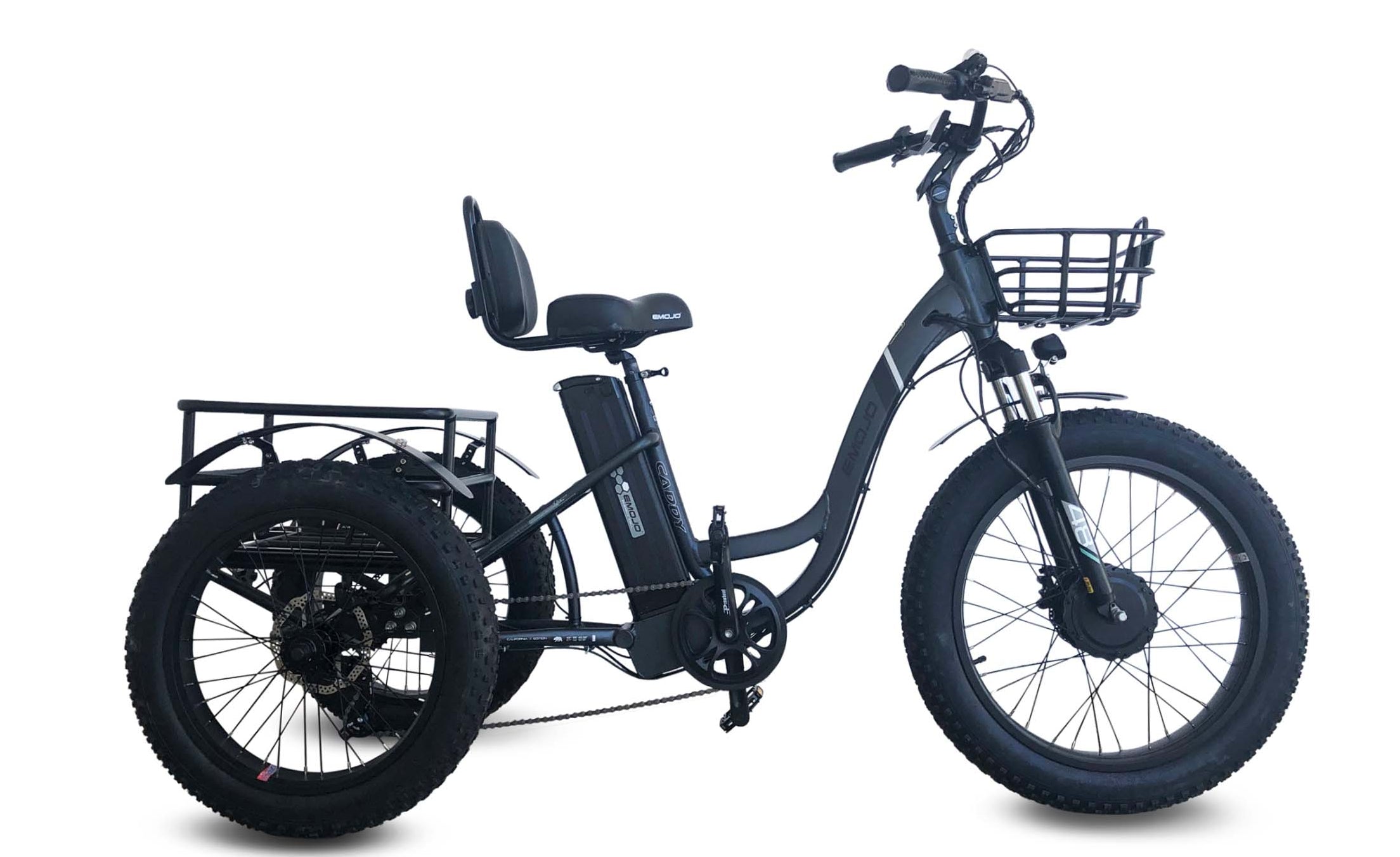 Caddy Pro
Classic Comfort on Any Terrain
Discover unmatched comfort with our trike, equipped with 4" fat tires. Tackle any terrain with ease, ensuring a smooth and stable ride. A perfect blend of design and versatility for the adventurous rider.
Rated/Peak Power
500w/900w
Brake Type
Hydraulic Disc
Compare Trike Models
$0 Delivery in Lower 48 states
Riders' Reviews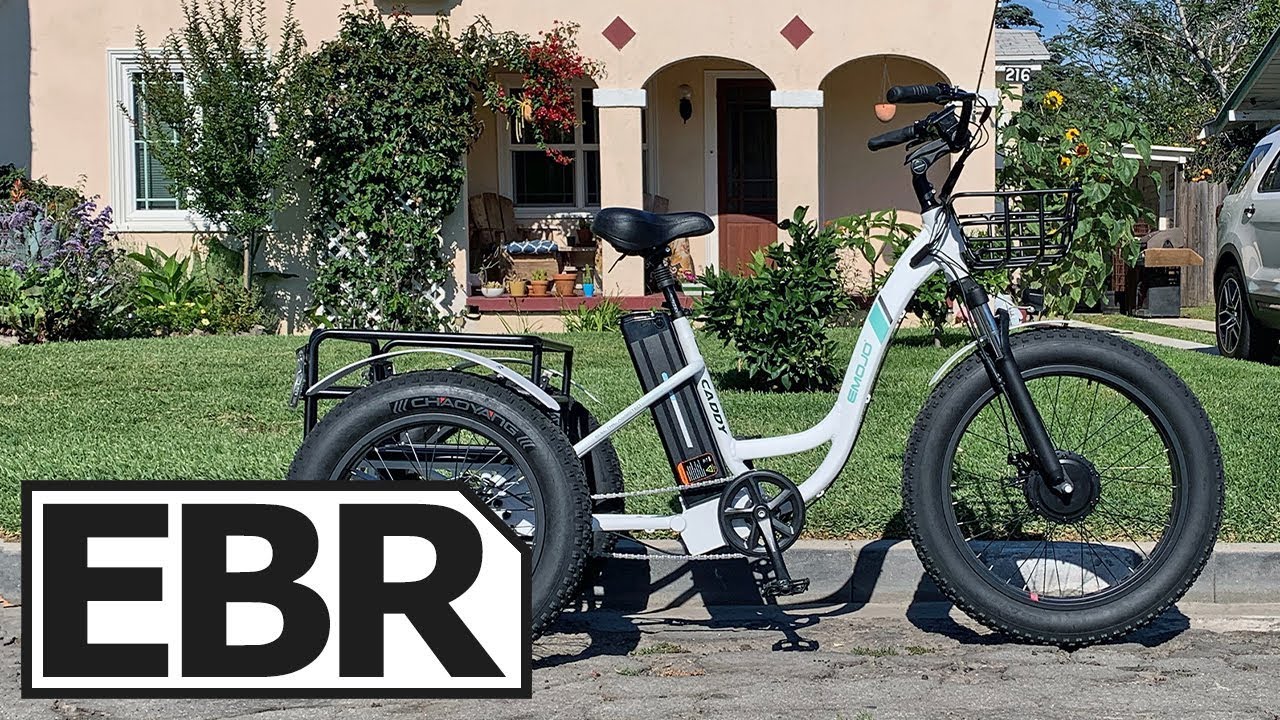 "Even with its unique build, it still maintains impressive stopping power, ensuring safety without compromising on the thrill."
"Given the current trike market, the Bison Pro stands out with its robust features, from its fat tires and dual batteries to its exceptional braking system, making it a worthy consideration for those seeking top-tier performance and safety."
"Work smarter not harder – this e-trike is the perfect tool to make things easier and more efficient."